With us, the photographers of Pakolla, you will always be at the heart of our service, whether it is to take photos of your city or those of your team in the middle of team building or of an event. No matter the size of the contract, you are important to us.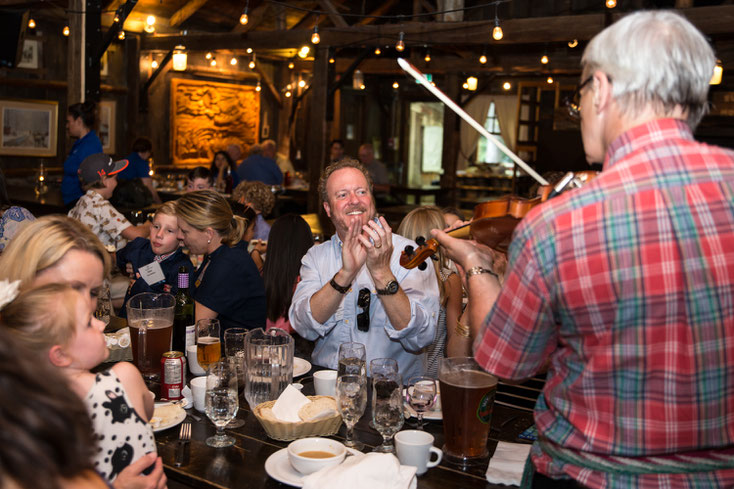 As you have probably noticed, we find important to add a little humor and joy in our work. This is also what you will find in our discussions and meetings, don't be afraid, we are still very professional.
We are like our way of photographing, authentic. We like to make things clear in our exchanges with people, this is how we ensure longevity in the professional relationship.
Being reliable photographers and people is extremely important to us. Our desire to offer the best service depends on the trust you place in us. This is why we keep the promises we make to you.
In short, we are photographers: Reliable, Authentic and with Humor!
Why choosing Pakolla to take photos of your business rather than another?
It is indeed a good question, here is what we answer you:
Photos: Look at our photographs, even those of the services which are less relevant for you in order to see if you like what we do. If you don't really like our portfolio, then we suggest you keep looking for your photographer. Because if you choose us, you also take our sensitivity and the way we take our photos.
Feeling: Choose the company that matches your values and with whom you feel comfortable and confident. It will show in the photos.
Procedure: Also select a team or a photographer whose working method suits you (processing time, flexibility in invoicing, etc.). To find out about ours, the details of a contract process are shown below.
Wondering how a contract is with us, your photographers?
First of all, as a very first way of making contact, you can write us an email or simply give us a call.
During this exchange, we agree to an appointment in order to get to know each other better and to see in detail your photographic desires. So we can give you a personalized quote based on your real needs to offer you a custom photographer service.
If however you already know the duration, frequency and other details that we need to provide you with an estimate then write them in the contact form. We will send you a quote within 48 hours by email, valid for 30 days.
Depending on the submission, we may ask you for a deposit of the total amount or we may establish invoicing terms.
We can also align with your payment schedule if you have one, just let us know so that we can add it to the quote.
For events, know that we send the invoice after it or at the same time as the photos.
Once confirmed by the acceptance of the estimate, you can count on us. If we say that we will be present on such date, then we will be there. We do not reconfirm a few days before, but if that can reassure you, you can always contact us to validate it.
Know that we always arrive a few minutes early to be sure we can start on time and you never know what can happen on the road.
However, we remain humans, imperfect and fallible, we do not control the external elements. We will warn you if anything gets in our way to get to you. This is why it is very important to give us the contact details of the resource person for the big day.
If there is a change in the course of the event, no worries, we adapt quickly, simply provide us with the sheet with the new schedule.
Once the photos are taken, we rest for 8 days... but no! Well, we sleep anyway, we are human after all!
However, we will process your photos within 5 working days after the last shot or according to the terms agreed beforehand. You will be entitled to a virtual gallery for 3 months from the date on which you will have received the link. You and your participants can download them all at once or make a selection of the ones you simply want.
Make a selection to download


According to CAPIC (Canadian Association of Professional Image Creators), the definition of copyright is: "Copyright is the exclusive right of the creator of an original work, to control the reproduction of his/her work. This right allows the author to declare the authorship of his/her work and to control reproduction."
In short, the photographer is the author of the photo and the one who decides to what he does with it. However, rest assured that all of our contracts come with a commercial use license. You can therefore:
Promote your company, your services or your products
On all existing and future media (social networks, leaflets, websites...)
Anywhere on the planet
No time restriction (as long as your company exists) 
We want our customers to feel free to use the photos we take for them. It is our pleasure to see our photos wandering around in the virtual or real world.
There is however a restriction: You cannot resell the images. The license is linked to your company and only to it. If a third party contacts you because they have an interest in one of our photographs, give them our contact details. We will discuss with him the costs of a license.
We ask our customers to display the following photo credit: © Pakolla, Name of the photographer. This will be in the name of the photos.
In legal terms (yes, still a little legal, after it's over promised), the right to the image is the right of every physical person to have his image. This means that a participant in a conference can very well refuse to be photographed. Two actions can be taken to warn people to avoid frustration.
1. You can already notify that a photographer will be present at your event when you make your invitations, so people are aware.
2. Participants can come and see us to ask us not to take their photos. It happens sometimes, it's rather rare, but it happens. In these cases, we do our best so that this person is not visible or recognizable on the photos (blurred or from the back), like the woman from the back on the photo opposite.
There may be photos you want us to remove from the gallery before you share it with attendees. In this case, simply send us an email with the number of the photos in question.
To find the number of the photo, click on it to enlarge it in the gallery and hop the number / name appears at the bottom of it (see example below).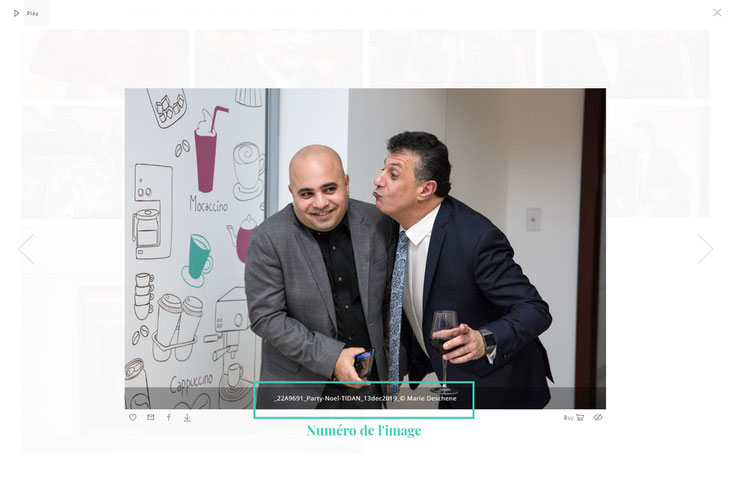 As we keep saying, we are imperfect and fallible human beings. So we want to improve, but for that we need you.
Via the form below (which we will send you shortly after the photos), you can share your impressions, comments and anything else you find relevant. You will even have the opportunity (because not mandatory) to leave us a notice that we could put on our site.